Health and well-being in the office is becoming such an important part of office life. In the City, the banks offer massages at the desk for traders to relax, companies are now understanding that employees need time to relax the mind and shut down for a moment, to recharge the in some offices you can find a place where employers can sit and unwind, even lay down to get 40 winks or power nap.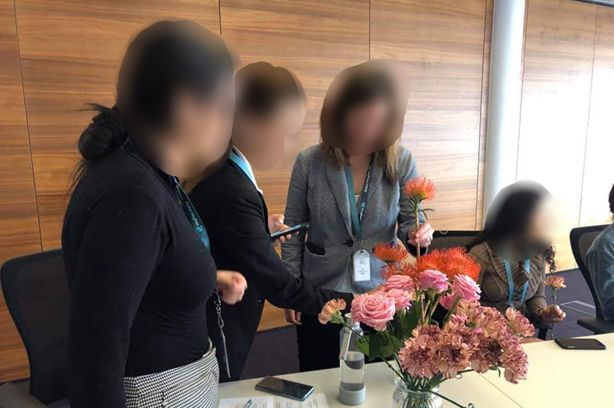 My purpose for wellbeing in the office, is to bring nature to you when it is not around you or time does not permit you to take to leave the office to go out in nature.

Bringing the energy of flowers into the office has so many benefits, one is the immediate captivating effect that seeing flowers has when you first lay eyes on them and another is with the energy of the flowers getting to work as nature kicks in and begins to relax the minds of office staff with just their presence.
When we work with nature or just set the intention to connect with nature in my case with the flowers, nature's spirits begin to do their work. Once you connect with the energy of the flowers you will begin to feel a sense of relaxation as you begin to unwind and reconnect with yourself and your thoughts as you quieten down your mind.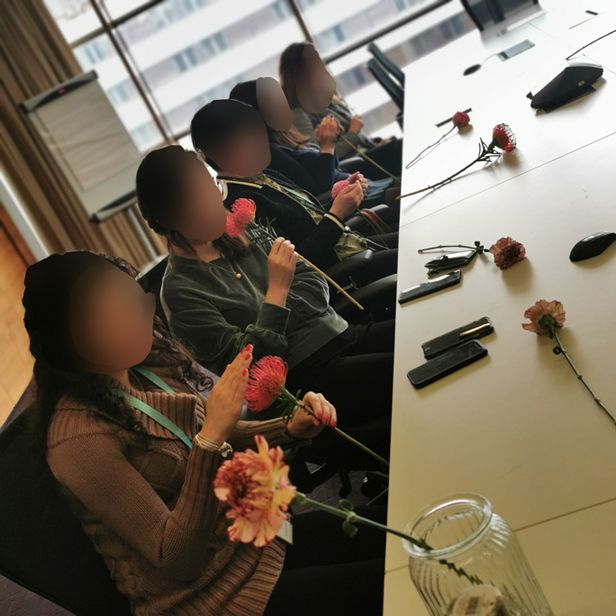 Having a chance to close down the mind with a short meditation, and connecting to nature is a great way to unwind for a short time, like taking a power nap, it's giving you a chance to breathe, a chance to catch your breath.
With Mother Nature's flowers I bring a sense of calm and mental stillness to the office, giving staff a chance to have a little time out to filter their thoughts, and reconnect to the natural rythmn of their breath.

It is being said more and more that connecting with mother nature is one way to help reduce stress and anxiety. With bringing the flowers into your office I give your staff the opportunity to learn about the energy of flowers and how to connect with nature to calm the mind and to get a reconnection with themselves.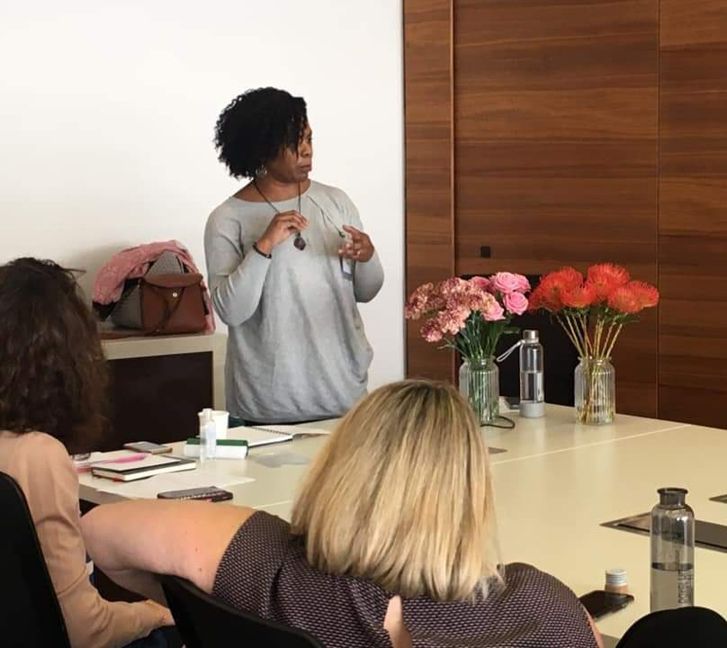 Feeling the energy of flowers can be a different experience and teaching how we all feel energy differently due to our individuality and uniqueness gives you the tools to take time out in nature and make a connection to help you relax, unwind, reduce your stress and anxiety.
For your flower connection experience with nature and the power of flowers contact me to make a booking for a relaxing session with your employees from £188, where you get to connect with flowers, take time out for some relaxation and quiet time and take home or keep in the office the flowers in your office to capture your attention.